Drop Off Your Bags and Hit the Town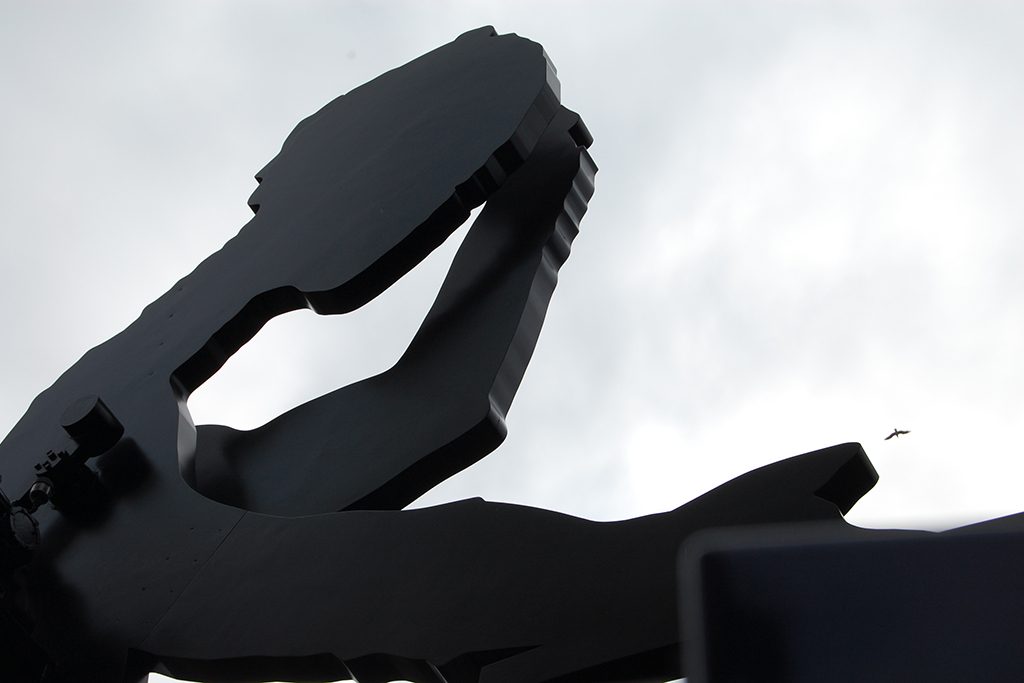 Hey there. We're happy to have you with us.
If it's your first time visiting, we hope you'll be staying for a while because there's so much to see and do that you might just need a second vacation.
You probably won't be able to do it all, but that definitely isn't a reason not to try.
To help out, we've condensed it down to the essentials. To the icons that help define who Seattle is, and what sets it apart.
You know… the good stuff.
The places where, if you check at least half of them off your list, you can look back on your time with us and say "that was a vacation well spent."
Check them out:
One of the major hubs of the city's art, SAM is the perfect place to spend an afternoon fulfilling your sense of aesthetics.
Out front, you'll find Hammering Man, who hammers 364 days a year.
He takes Labor Day off.
For the most mesmerizing glass displays you'll ever see, visit the Chihuly Garden and Glass museum at Seattle Center.
It's easy to feel as if you've stepped into a zoo exhibit full of alien lifeforms or an aquarium full of exotic sea creatures.
Speaking of aquariums…
Delightful sea creatures aplenty at the Seattle Aquarium, just down the hill from us on Pier 57.
Watch otters glide through the water at Marine Mammals, explore the shores of the coastal Northwest in Birds and Shores, or marvel at the intricacies of coral reefs in the Tropical Pacific exhibit.
Right next to the Seattle Aquarium on Pier 57, the Seattle Great Wheel offers stunning views of Elliott Bay and Puget Sound.
And, as an added perk, each of the gondolas are fully enclosed and can seat up to eight people.
You can get plenty of culture in museums, but this offers culture of a different kind.
This is street culture.
Open air shops filled with delicious, organic food. Buskers jamming on their guitars. Fresh fish getting tossed about.
It doesn't get more authentic than this Seattle experience.
Seattle's Original Skyscraper reimagined and reopened to the public in August of 2016, complete with the world famous Observatory level and a speakeasy-inspired bar.
And that Observatory and that bar just happened to be on the same level.
Take in a craft cocktail while you take in the views.
Smith Tower is named after L.C. Smith, a firearms and typewriter magnate from the 19th Century.
Shotguns and typing tools. How's that for a diverse portfolio?
It's the needle that needs no introduction.
Completed in 1962, this starbound tower stands 605 feet tall and weighs exactly 9,800 tons.
The original name of the structure was actually "The Space Cage." We like "Needle" better.
Get your pop culture on. The Museum of Popular Culture is home to a bevy of exhibits focusing on everything sci-fi, comic books, video games, and music.
Just look for the colorful, wavy steel mass.
If you were to stretch all 400 tons of MoPOP's steel structure into a cord the width of a banjo string, it would stretch a quarter of the way to Venus.
Now just imagine how many awesome exhibits you can contain under that steel mass.
Happy vacationing!