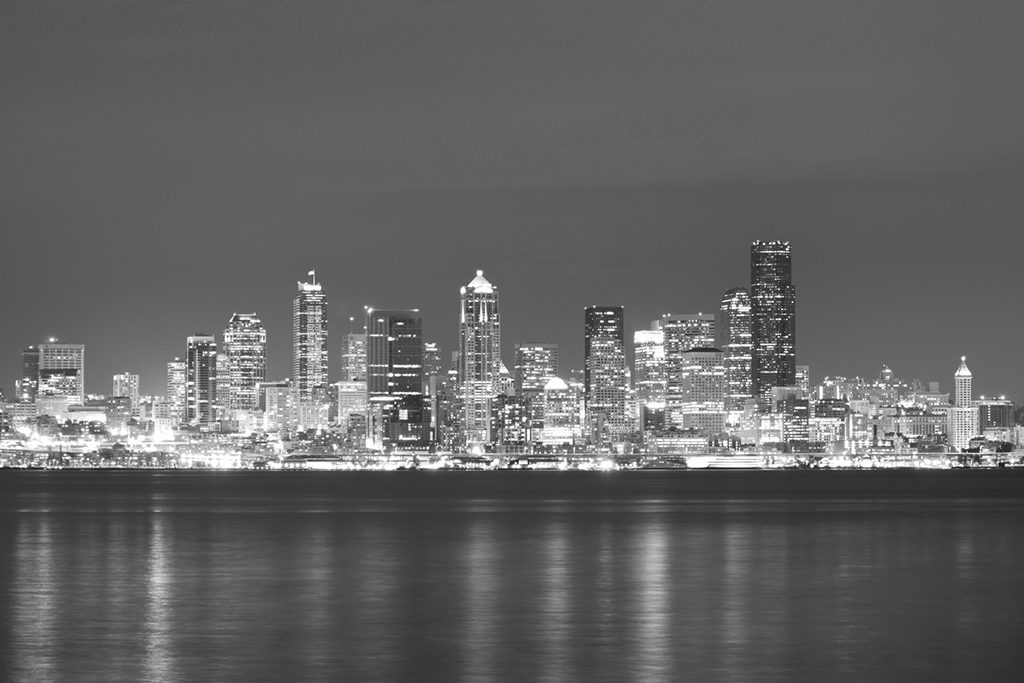 So you've seen all the major Seattle landmarks.
They were amazing (naturally).
You've taken in the sights, and you have the dozen Instagram photos in the past 24 hours to prove it.
But you want something a little more.
Something to make you feel less like a tourist and more like a local.
When in Seattle, do as the Seattleites do, as they say.
If you've done the big headline stuff, and you're ready for a deeper dive, look no further than:
When it comes to views, many people's first choice is Kerry Park on Queen Anne Hill.
But Alki offers equally stunning views of the incomparable Seattle skyline from the beaches of West Seattle.
A landmark in and of itself, the beach is also wide open facing west, meaning you'll get a full sunset display with oranges and yellows reflecting off skyscrapers at the right time.
Not to mention the iconic ferries gliding continually across Elliott Bay that'll be right in front of you.
Want to experience beautiful art without spending too much on tickets?
The Frye is your place; tickets cost exactly $0.
And don't make the mistake that it's not great because it's free.
You'd be missing out on a world class gallery if you did.
This one is a family favorite.
Explore all manner of wild exhibits from the plains of North America to the tropical forests of Asia.
And don't forget the penguins at the Humboldt Penguin Exhibit.
The site of an old gasification (real word!) plant, Gas Works Park is now a public park with rolling hills, a recreation area, and fantastic views of the city from north Lake Union.
On a sunny day, there's no better spot in town for an afternoon picnic.
You won't have to go far for this one: it's right across the street from us.
A theater production company put their bits of gum to the wall and attached coins to them once back in the '90s.
Passersby followed suit, and the trend sort of, well… stuck.
Eat
Another one close by at Pike Place Market, Cutters features a spectacular array of fresh, local seafood, from steamed whole Dungeness crab, to wild salmon poke, to Pacific sashimi grade ahi tuna.
The Northwest is seafood heaven, and Cutters is a delicious slice of that heaven.
As far as fast food goes, this local burger chain is the undisputed king of the town.
Ask any Seattleite worth their salt where the best burgers are, there's a good chance they'll answer with "Dick's."
Tip for Californians: say In-N-Out is better if you're in the mood for a heated debate.
It doesn't get much more convenient when it comes to nearby dining. Matt's is 30 seconds away.
Want to try one of those fish you saw being thrown around? Matt's serves Market Fish from right across the street.
The Pink Door recently reopened after some renovations, and it's even more wonderful than its predecessor.
And knowing its previous iteration, that's hard to do.
Enjoy a classic, produce-driven, Italian-inspired menu, warm, friendly staff, and acrobats dangling from the ceiling.
Wait, what?
Yes, really. Trapeze, cabaret, music, and tarot are all just a part of dinner here.
The project of Armandino Batali and family (including son Mario), this small salumeria in Pioneer Square would otherwise be unnoticeable.
The meats you'll get here, though, will leave a noticeably delicious impression.
Word to the wise: if you pre-order before you arrive (206.621.8772 or orders@salumicuredmeats.com), you can skip the rather massive lunch lines that form.