Host Your Holiday Event at The State Hotel
Everybody needs some nice digs for their holiday event.
When it comes to the holidays, ambience is everything.
So naturally a holiday party places the same importance on ambience.
Because nothing ushers in the holiday spirit faster than a holiday atmosphere.
Enter, us.
We designed our 8th floor venues with maximum comfort in mind.
And we designed Ben Paris to look like your quirky friend's living room.
And the knob wall is… well… it's the knob wall, enough said.
So take a look each of our available event venues for your party this season.
Like what you see?
Drop us a line at 206.513.7300 or email sales@statehotel.com, or learn more here.
AVAILABLE EVENT VENUES

THE ALCOVE
Up to 60 event guests
Conveniently located at the entrance of The State Hotel with natural lighting spilling in from the bustling 2nd Avenue, The Alcove, located within the lobby provides a great space for semi-private reception style events and is ideal for holiday parties, corporate happy hours, and networking events. You also have the option to start your evening with a reception in the lobby, then move to Ben Paris for a seated dinner.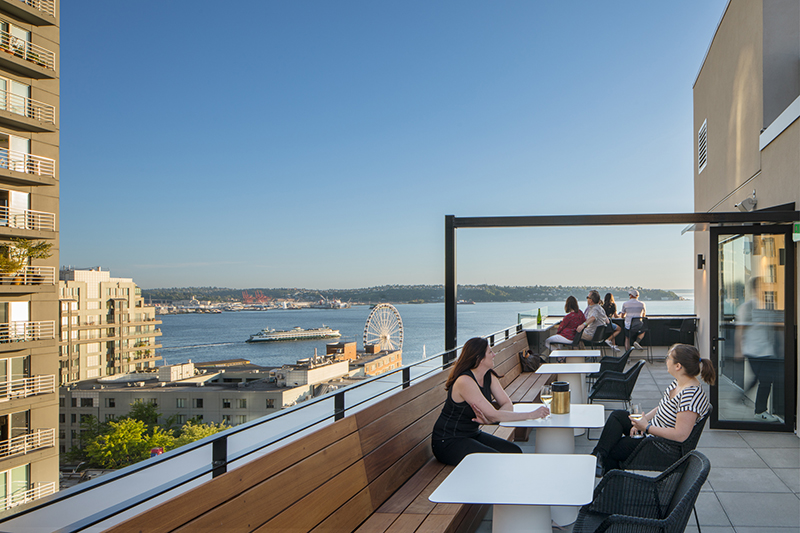 THE ROOFTOP
Seasonal, up to 30 event guests
For an event that's quintessentially Seattle, host your next event on the private rooftop of The State Hotel. Your guests will be able to take in iconic views of the ferries, the Olympic Mountains, and Pike Place Market while enjoying food and cocktails from our restaurant Ben Paris. The rooftop is ideal for happy hours, birthdays, networking events, anniversary parties, and more.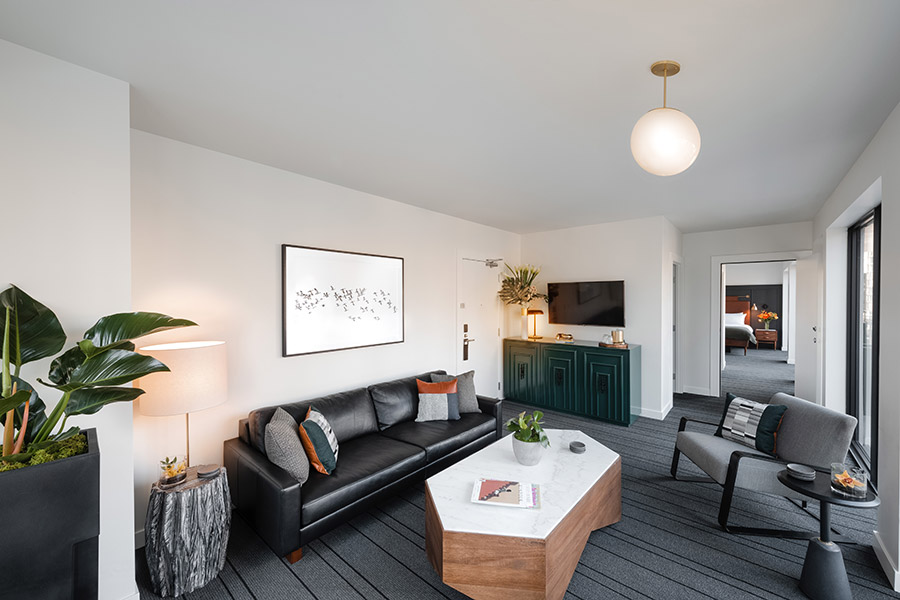 THE TERRACE SUITE
Up to 20 event guests standing, 10 seated
Our spacious suite sits on our top floor and offers a private bedroom and living space with access to a private rooftop deck overlooking the city. The Terrace Suite is ideal for corporate meetings, bridal showers, birthday parties, and more. Furniture set-up can be customized to your needs, including set ups for standing receptions or seated meals.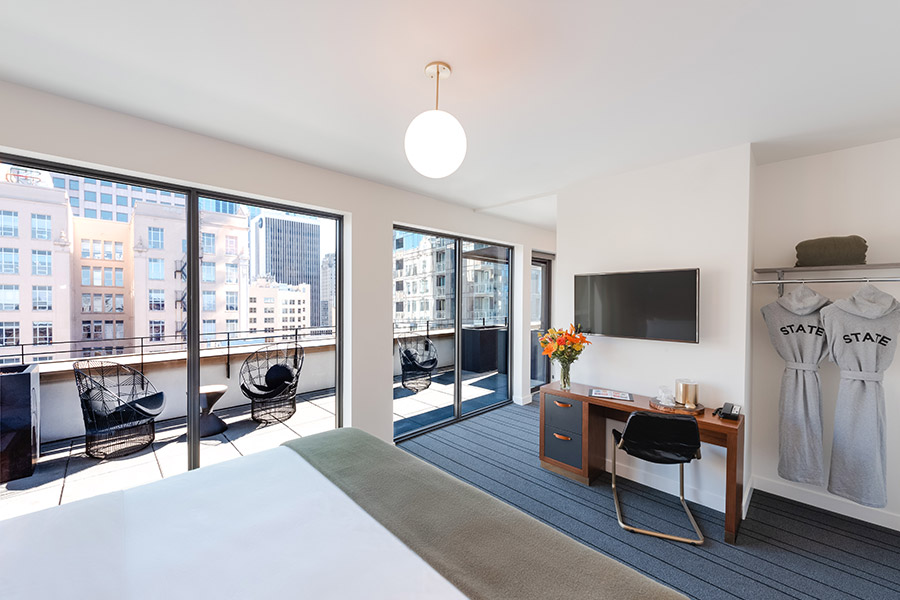 THE ROOFTOP + TERRACE SUITE
Up to 80 event guests
Host your get-together in both our Terrace Suite and The Rooftop. These event spaces combined accommodate up to 80 guests and are ideal for happy hours, birthdays, networking events, engagements parties, proposals, intimate weddings/elopements, rehearsal dinners, and more.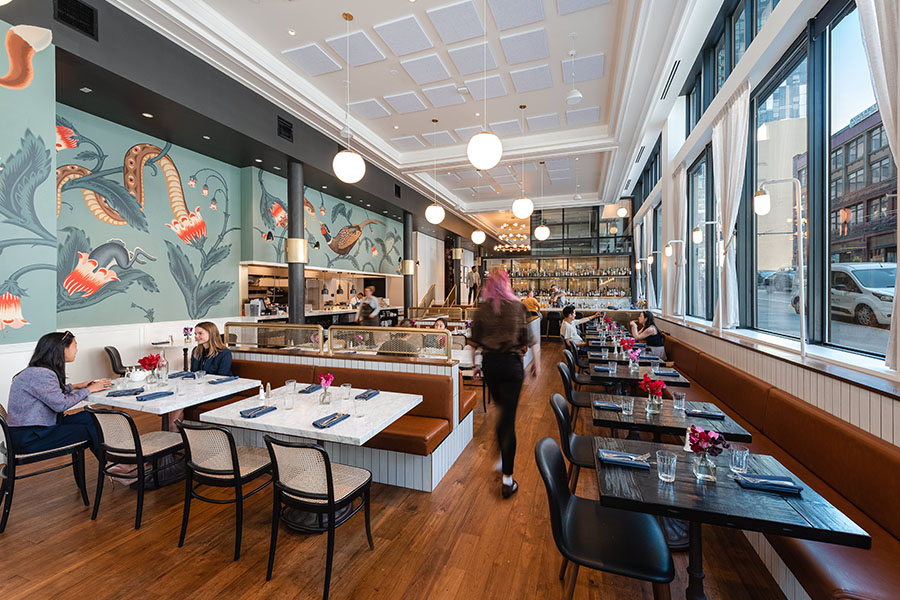 BEN PARIS
Up to 40 event guests
Enjoy semi-private group dining in Ben Paris, our ambitious, creative restaurant conveniently located within The State Hotel. The restaurant space provides a variety of event configurations for intimate dinners, up to large parties of 40 guests. Ben Paris is ideal for holiday parties, happy hours, birthdays, corporate dinners, anniversary parties, rehearsal dinners, and more.