Stay Somewhere That Doesn't Feel Like Just Anywhere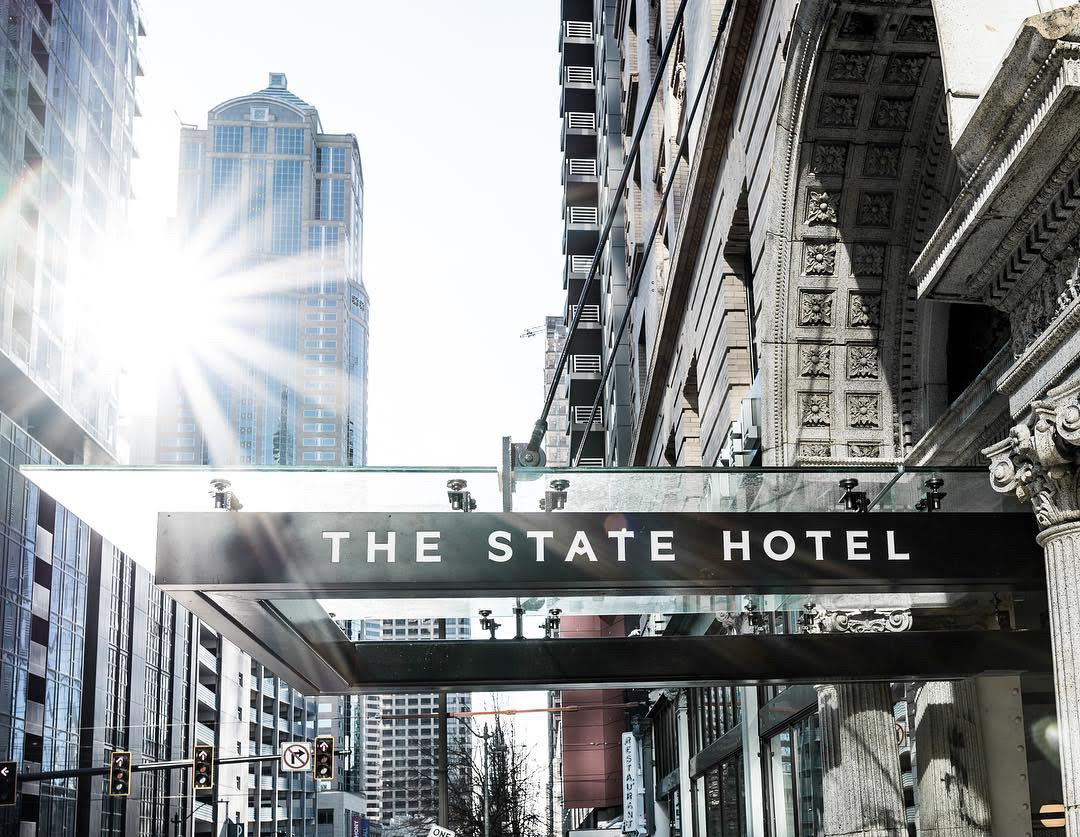 Stay somewhere that doesn't feel like just anywhere.
That's our motto, but what does it actually mean?
It means that, when you stay with us, you won't feel like your room could be a room from just anywhere.
You won't feel like you could close the curtains and pretend like you're in Los Angeles, or New York, or Chicago.
We're unmistakably Seattle.
We're in the heart of downtown, and here the city's spirit is unmistakably apparent.
When you walk through the front door, you know that you're not just staying anywhere
There's a sense you get upon stepping inside, wandering around, and chatting with us.
Your stay is going to be an immersion in local flavor and adventure.
The character of Seattle was borne out of creativity and an adventurous spirit.
That's the soul of our hotel. Of us.
What was originally built in 1904 as a medical office building soon became something very different.
In the 1930s, Ben Paris, a Seattle entrepreneur, operated a billiard parlor, gambling hall, and restaurant out of the Eitel building.
Almost a century later, it's been converted into a contemporary, independent, downtown Seattle hotel.
And it's not just on the inside where you can find the local flavor.
The soul of the city is all around you, no matter which direction you head out in.
Stay with us, and stay somewhere that doesn't feel like just anywhere.
Then, when you leave our four walls, the city awaits you.