Experience Seattle Culture at These 5 Spots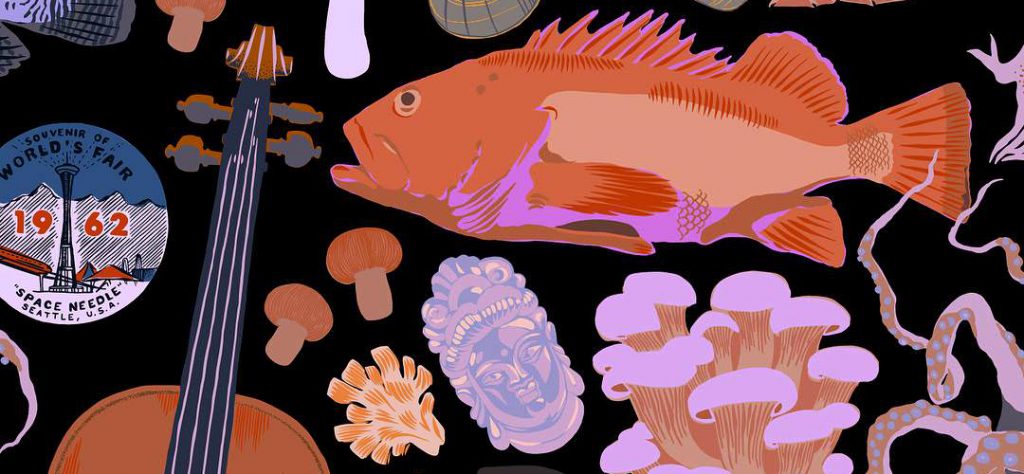 When you talk about cities that have their own unique culture, certain words and phrases come to mind.
L.A. is "movies, celebrities, and sunshine."
New Orleans is "Mardi Gras, Cajun food, and jazz."
Washington D.C. is "politics, politics, and politics."
Ask any local about what words they think would define Seattle's culture and you'll probably get a bunch of different answers.
But they'll likely all be some variation of "rain, coffee, and tech."
Sure there's the Seattle Freeze, the music (although the first examples they'll think of are probably from 25 years ago), the seafood, so on and so forth.
And while those are all accurate, they give you a lot of the what of Seattle culture, but not a lot of the where.
"Yeah, Seattle (still) has an amazing music scene, where can I go for a live show?"
"Seattle's a coffee town, can you give me some actual coffee shops to go to?"
"Seattle has a culture, can you give a me a place to go see it for real?"
We definitely can.
Just a quick note: we're excluding Pike Place Market from this list because… well… it's the freakin' Pike Place Market.
No Seattle trip is complete without a Market visit.
1) Visit a beloved radio station
If you had to pick a radio station that really represented Seattle's culture, it's KEXP.
It's alternative, listener-powered, local, and non-profit, which means you won't switch to the station and be instantly bombarded with a bunch of ads or Top 40 cheese.
Go to the station and do one of their tours to see what Seattle music is and was about.
Just a quick note, though: tours are on hiatus until January while Key Arena undergoes construction, but they'll be back at the start of the year in 2019.
2) Hit the town on Capitol Hill
Capitol Hill isn't just one of the most iconic neighborhoods in Seattle.
It's one of the most iconic neighborhoods in the world.
The East Village, the French Quarter, Sunset Boulevard, Haight-Ashbury, Capitol Hill.
It's Mecca for 20-somethings both local and visiting to cap off their week on Friday night.
For some of the most iconic spots in one of the most iconic neighborhoods, check out Chop Suey, Neumo's, Unicorn, Neighbours, and Liberty.
3) Get down in Downtown
If you're in the "Red Bull vodka" crowd, Capitol Hill is your place.
If you're in the "glass of merlot" crowd, Downtown will be more to your liking.
One of Downtown's most famous venues is The Triple Door, a sit-down venue with a serious jazzy, retro feel.
If you prefer kicking back in your lounge booth instead of bumping into bodies on the dance floor, then welcome home.
4) Go to a museum other than SAM
Okay, you've gone clubbing, you've gotten rid of your hangover, and now it's time for some daytime adventures.
Seattle has lots of museums. The most famous one is SAM, but SAM is big on international exhibits and world-renowned artists.
Which is great, but it isn't necessarily unique to Seattle.
The Wing Luke Museum is in the International District, and it's specifically dedicated to the Asian American experience, which is an essential part of the city's history.
The Frye Art Museum is on Capitol Hill, and it's a free art museum that's seriously underrated.
5) Experience Seattle's heritage on the Waterfront
Seattle is a seafaring city, which is shocking, we know.
From its massive list of seafood restaurants to its cruise terminals to its naval bases to its annual Seafair celebration, Seattle has a crazy rich maritime culture.
So it's only right to pay your respects, and to see that culture up close and firsthand.
Must-visits include the Seattle Aquarium, the original Ivar's, and the Pier 57 Wheel (for the obligatory sunset shot, of course).
Want to cap your Waterfront visit off with something both scenic and iconic?
Look no further than a ferry ride.
Happy Seattle-ing, everyone.