6 Nearby Coffee Shops Where You Can Get Your Fall On
Pumpkin spice lattes. Ugh.
Save the franken-drinks for Halloween.
Want to experience the fall season with true Seattle coffee?
The kind of coffee that gave Seattle the reputation for being a coffee town?
Here you go.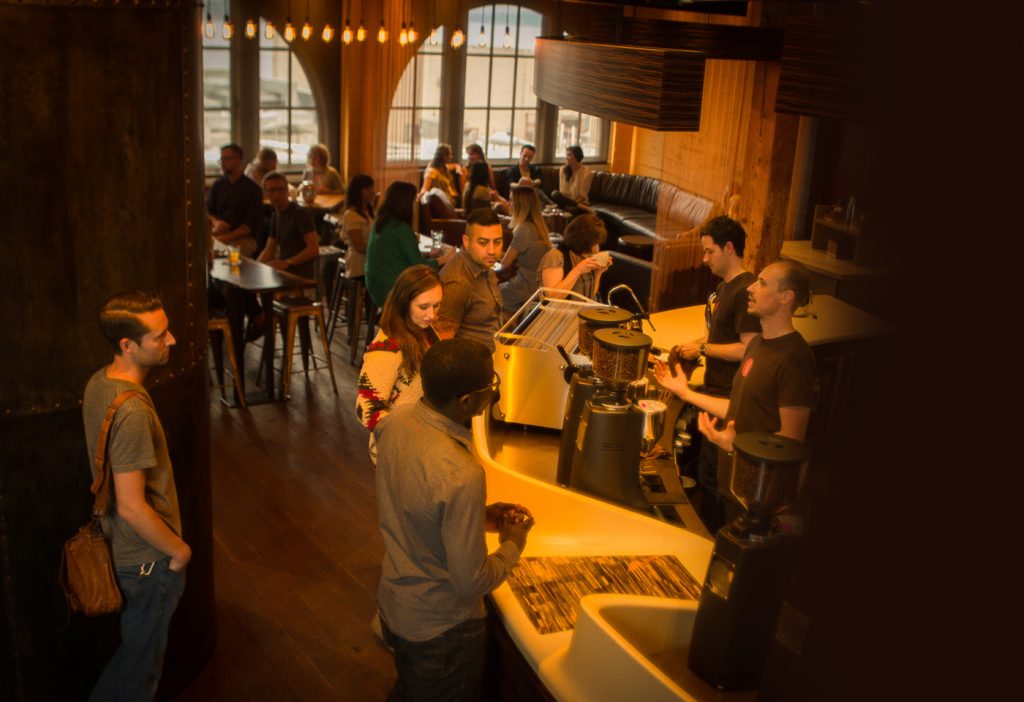 Storyville is on the top floor of the Corner Market building at First & Pike in Pike Place Market.
Besides incredible coffee, Storyville has two things going for it:
Absolute prime location (you can see the Public Market Center sign from the windows), and rich, dark décor that's eminently conducive to that cozy fall feeling.
The Danish have a word for it: hygge (HYU-guh). It's the "mood of coziness and comfortable conviviality with feelings of wellness and contentment."
Essentially, it's the good feeling you get from being cozy.
Storyville scores high marks on the hygge factor.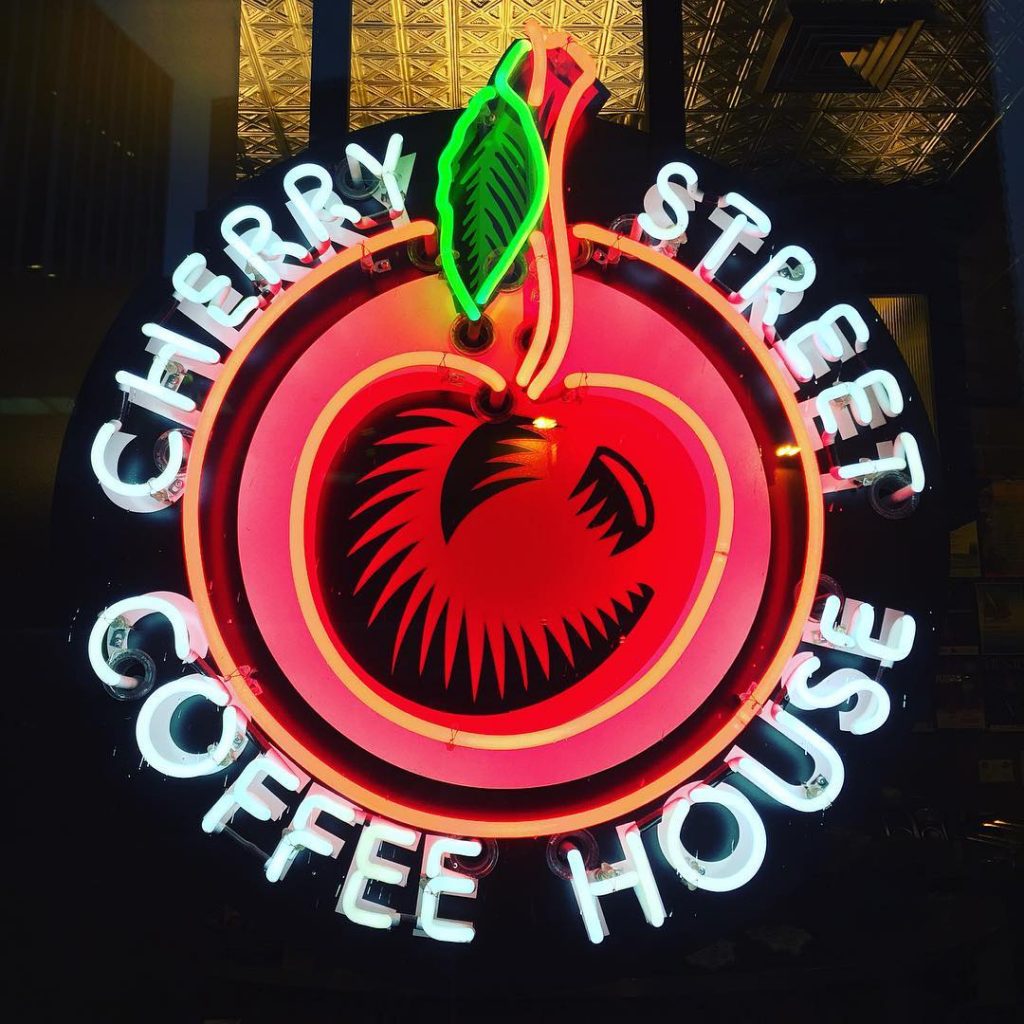 Three guesses what street it's on…
Forsaking the usual mahogany supernova of coffee shop design, Cherry Street Coffee House opts instead for subtle dashes of Americana.
There's just enough neon and retro cursive to make it feel like the neat little melding of a coffee shop and a '50s diner.
It's an apt vibe: Cherry Street is big on the comforts of home, from the décor to the menu, with plenty of rainy day favorites like soups and breakfast sandwiches.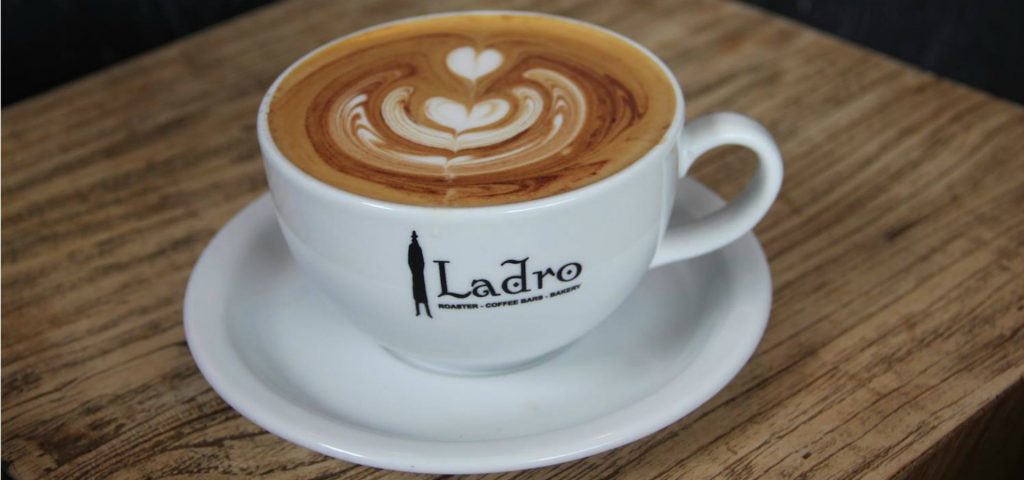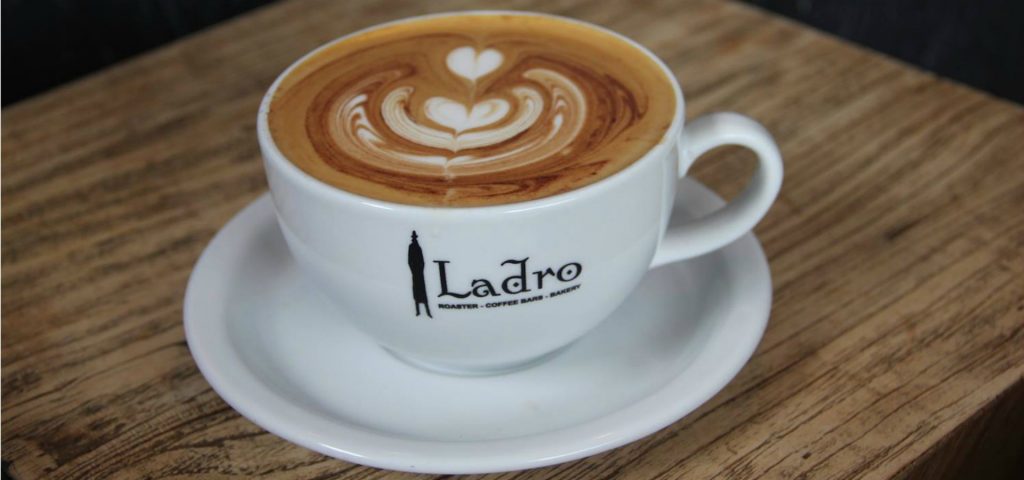 We'll resist making any jokes about their prices being a steal (ladro means "thief" in Italian).
In fact, it's best to throw all jokes aside, because these guys and gals are dead serious about crafting the perfect cup of coffee.
Over the past two decades, "locally sourced" and "environmentally sustainable" have gone from admirable yet unfamiliar concept, to must-have byline in a restaurant's website description.
But despite becoming a cornerstone of the usual culinary yadda yadda, "locally sourced" and "environmentally sustainable" still hold deep meaning to many roasters.
Caffe Ladro is one of them, and it shows.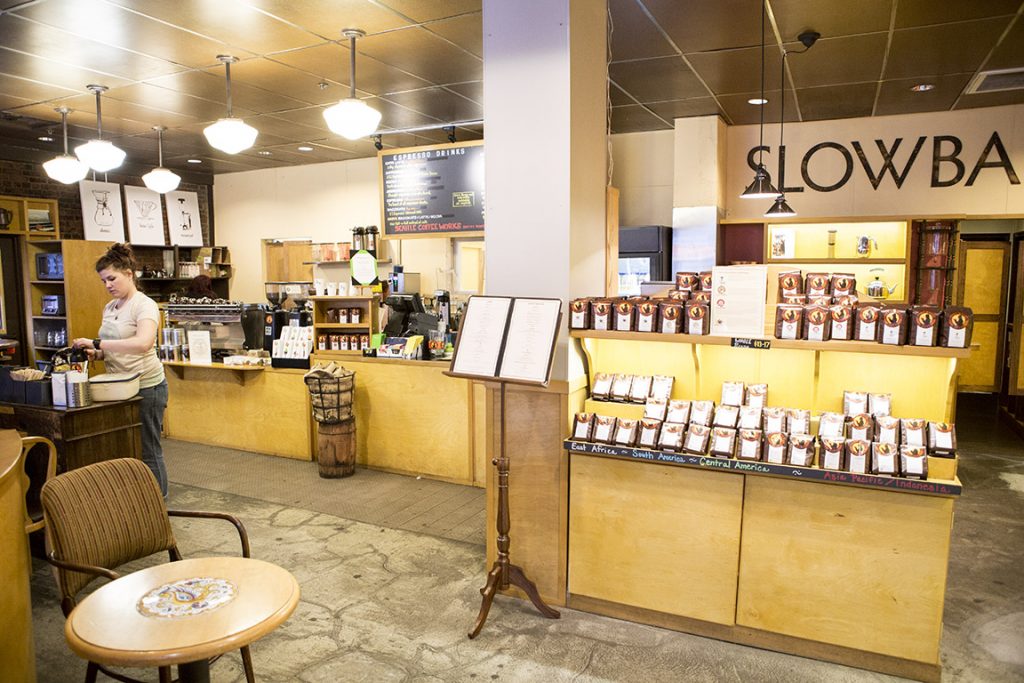 Their no-frills name hides their exquisite, artfully-crafted java.
If you're looking for Instagram-worthy latte with a leaf or a heart in the foam, this is your spot.
Look for the large brown silhouette of a man sipping a cup of the good stuff above Pike Street.
He'll lead you to all manner of delicious beans from all over the world, from Kiriga in Kenya to Huehuetenango in Guatemala.
If anyone can let us know how to say "cheers" in Swahili, that'd be great, thanks.
5) Ancient Grounds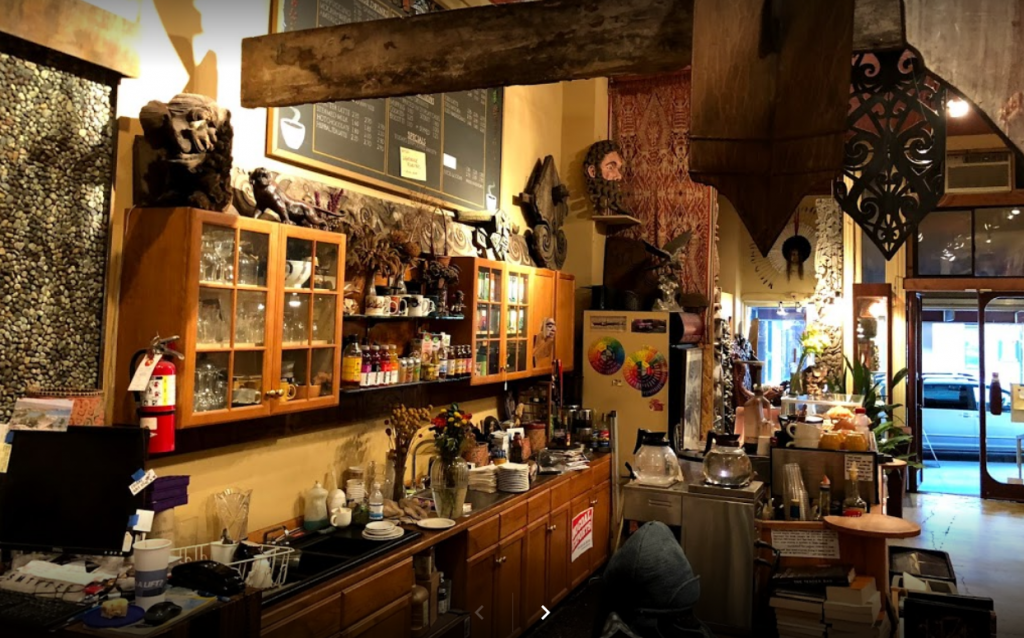 Remember how we said Cherry Street Coffee House had a bit of an Americana vibe?
Well Ancient Grounds doesn't just have the vibe of an art museum.
It practically is one.
The entire space is decked out with all manner of crafts, curiosities, statues, sculptures, relics, and more.
Oh, and the coffee's pretty damn good too.
So if you want to sip your macchiato while gawking in amazement at a cornucopia of tribal treasures, this is the place.
It isn't necessarily a "fall" atmosphere, per se, but Ancient Grounds is just too unique, too fascinating, and too quintessentially Seattle to leave off the list.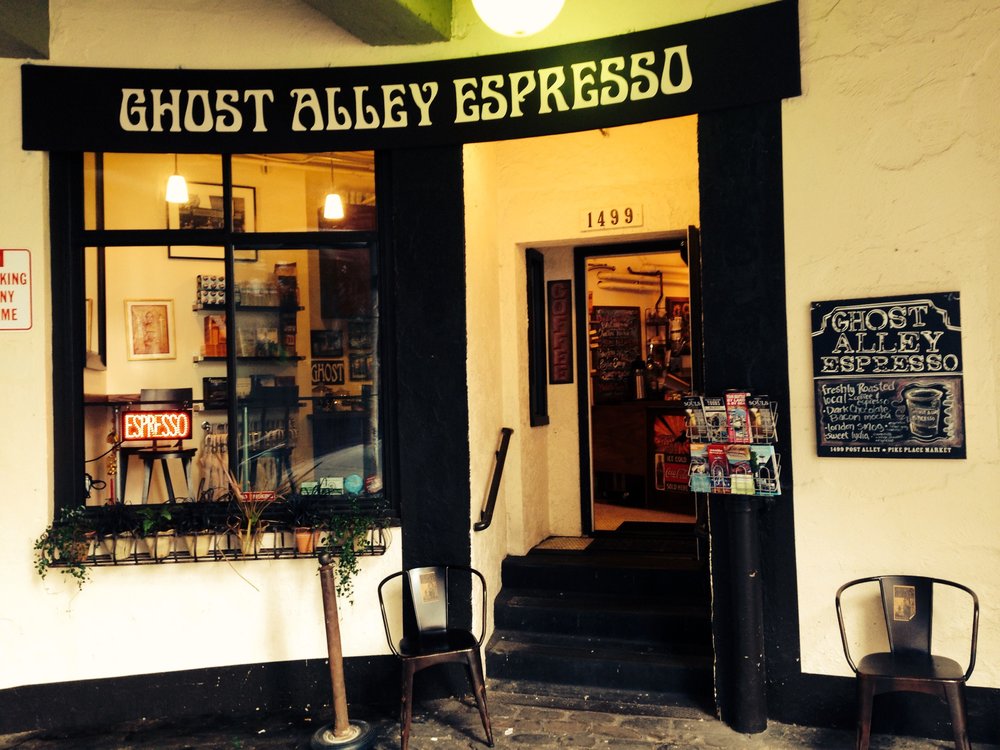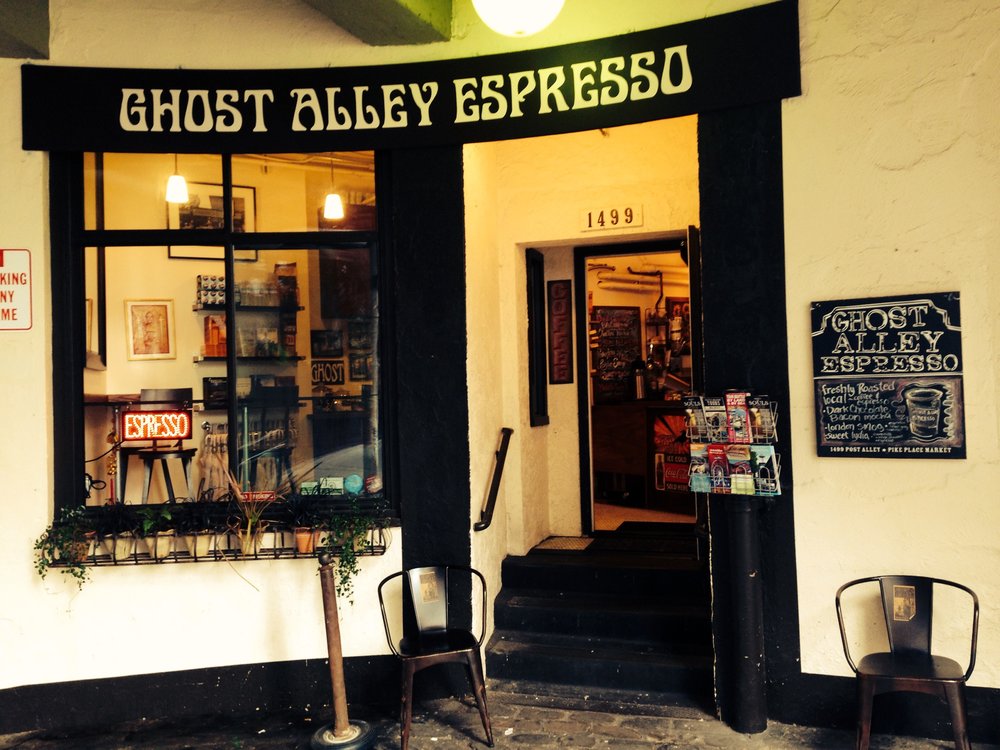 Here's a place near and dear to our hearts.
Mainly because of their incredible coffee, but also because we share a common detail:
We're both old spaces remade and reborn into something awesome.
Ghost Alley Espresso used to be an old attendant's room at Pike Place Market.
It was abandoned for several years until Mercedes Carrabba, the pioneer behind Market Ghost Tours, decided to revitalize it into a brand new coffee "haunt."
Now, a little piece of disused Seattle real estate is thriving once again, and is responsible for bringing joy to countless travelers.
We're planning on doing the same thing.